SONNET features: Clock radios, LED alarm clocks, docking stations, portable radios, novelty radios, shower radios, dynamo and solar rechargeable radios, atomic LCD and analog clocks, telephones, binoculars and magnifiers.
Brand names: SONNET & Ken-Tech
Sold through wholesalers only. We do not sell to individuals or end users.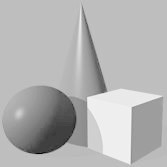 Sonnet will be exhibiting at these shows annually:
International Consumer Electronics Show in Las Vegas: January 6-9, 2021 Central Hall, Booth 23249
International Home + Houseware Show in Chicago: March 14-17, 2020 Lakeside Building, Booth 11924
PRODUCT WARRANTY-
Sonnet and Ken-Tech products are warranted against manufacturing defects. Returns must be made through the company that the item was purchased from. Sonnet Industries will not cover shipping costs of the return. Damage from transit or inadequate packaging will not be covered under the warranty. Items should be returned in their original packaging and properly over packed to preserve the product. This warranty covers only defects in manufacturing and does not cover improper use of the item or accidental damage. Please contact the company that the item was purchased from to make a claim. Sonnet does not deal with the final consumer.